Sales teams are a vital part of any business, but they can also be one of the most expensive aspects. You have to pay your team members a competitive salary, but you also need to provide them with the best tools and resources possible to succeed. Sales teams require a lot of time and effort, and if your business is struggling, it can be tempting to reduce or even eliminate your sales force. However, this is not always the best solution. There may be a better way – outsourced sales operations.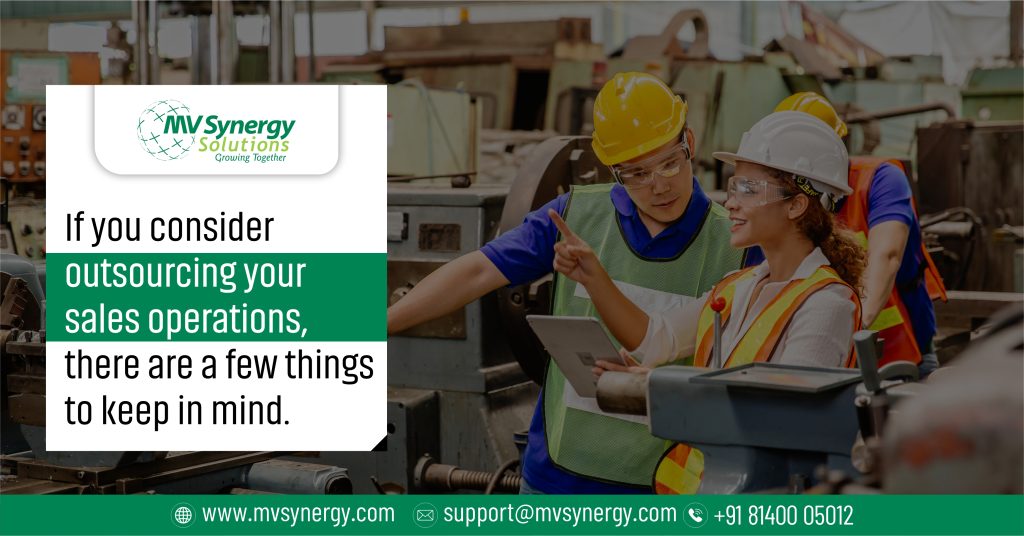 Outsourced sales teams can provide your business with several benefits.
First and foremost, they can save you money. When you outsource your sales operations, you are essentially hiring an entire team of sales professionals who are already familiar with the ins and outs of the industry. This means that you won't have to spend any time or money training them. In addition, outsourced sales teams often have access to resources that your in-house team may not. This can include things like lead lists, market research, and more.
Another benefit of outsourced sales teams is that they can help you improve your revenue. Because they are focused solely on generating new business, they are often more successful at it than in-house sales teams. In addition, outsourced sales teams can help you reach new markets and expand your customer base. This can lead to increased revenue and profits for your business.
For example – If you are into a manufacturing business, such as making gear components– and are looking to explore the market in Europe. An outsourced sales team with experience working with European manufacturers can help you get your foot in the door, establish relationships, and ultimately succeed in this new market.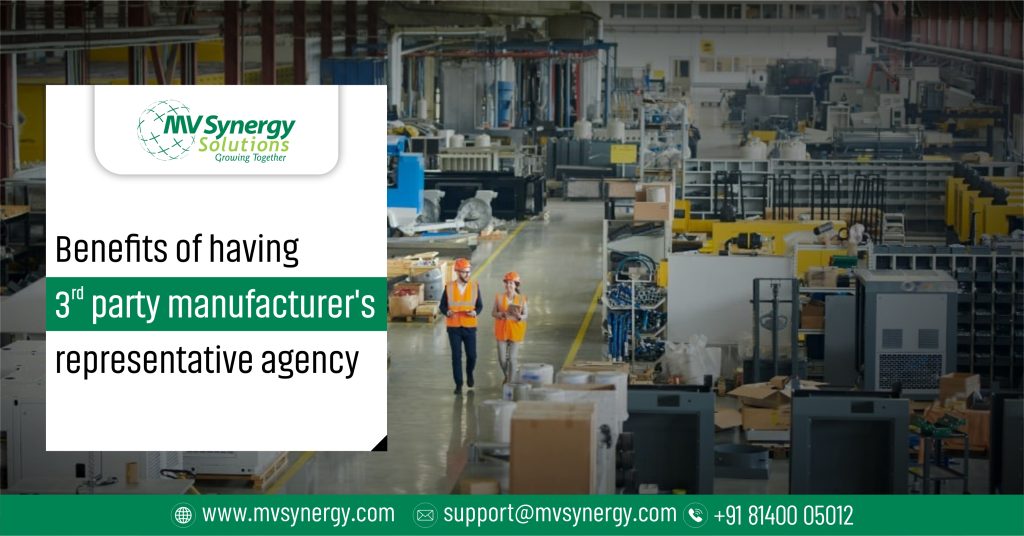 Benefits of having 3rd party manufacturer's representative agency
They have an experienced and knowledgeable sales staff.
They free up the manufacturer's time to focus on other business areas.
They provide a cost-effective way to grow sales without adding fixed costs to the manufacturers' overhead.
Their staff is usually more customer-focused than the manufacturer's internal sales staff.
They provide market intelligence & research to the manufacturers they represent.
They have staff members with experience in their field and know how to sell products or services.
They understand customers' needs and can identify potential problems that may arise during a sale.
Their representatives also know how to negotiate with customers and can often get better terms than the manufacturer could on their own.
If you consider outsourcing your sales operations, there are a few things to keep in mind.
Make sure to choose a reputable and experienced sales outsourcing company.
Also, be sure to define your goals and objectives for the project clearly. This will help ensure that you get the most out of your outsourced sales team.
Be ready with the inputs you get from the sales outsourcing company – like market analysis, customer profiles, etc.
It would help if you also had a plan for integrating the outsourced sales team into your existing business.
With the right outsourced sales team in place, your business can do wonders in various other markets where you can't physically be or don't have the time to focus on.
Outsourced Sales are a great way to improve your business without breaking the bank. With so many benefits, it's no wonder that more and more companies are turning to outsourced sales teams to help them reach their goals. Consider outsourcing your sales operations if you're looking for a cost-effective way to improve, save money, and enhance revenue. It just may be the best decision you ever make for your business.
MV Synergy Solutions (MVSS) is one such 3rd party manufacturer's representative agency with a team of sales experts with knowledge and experience in various industries. MVSS has the extensive industry knowledge and an international network of buyers; it can build a strategy that will help you meet and exceed those goals!
MVSS offers services at very affordable fees and works with you to ensure the cost is right for your business.
To learn more about how outsourced sales can improve your business, contact MVSS today. We would be happy to answer any questions you have and get you started on the path to success.
Visit our website – https://mvsynergy.com/, to know more about what we do.
You can also contact us at [email protected] or +91 99099 46536